Home Learning – Summer Term 2020.
Week 6 – Week beginning Monday 18th May 2020.
I have emailed all pupils, directly to their Hwb email accounts a copy of this week's timetable and the supporting documents they need. I have also included the timetable below (if you click on the image it will appear larger).  Pupils will need to log in to their Hwb emails to access the supporting documents.  I will use HWB email, Class Dojo and the School Website to upload a new timetable every week.
If you are not already on Class Dojo please email me your email address and I will send you an invitation to join. It is really simple and easy to do and it is one of the quickest ways of us contacting each other because you are able to send messages.
Each week will include 15 activities. Please work through them as you choose. I understand there is a lot of pressure on parents at the moment particularly if you are trying to work from home or you have a number of children at different stages of their education. The most important thing is that your children are happy and healthy and feel safe during these unprecedented times.
If you are able to, please share your children's work with me. Either by sharing it with me on Class Dojo by taking photos of their work or by emailing it to me on Hwb. It will be lovely for me to see their work and I can also give them feedback.
I am here to support you. If you need any help or further information please do not hesitate to contact me: walkerk65@hwbcymru.net
I can also address any issues with user names for Hwb, Active Learn and TT Rockstars.
Mrs Svensen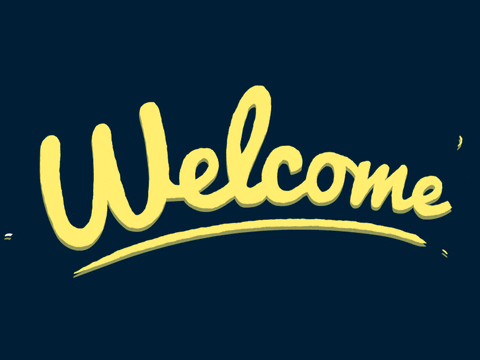 Welcome to Class 9's class page. Please explore this page to find out information about our class and our learning.
Class Information
Teacher: Mrs K Svensen
Teaching assistant: Miss Howard
Our topic this term is: The Celts!
English –
At Sandfields Primary School, we aim for all our children to become fluent, confident readers who are passionate about reading.

Children who read regularly or are read to regularly have the opportunity to open the doors to so many different worlds! More importantly, reading will give your child the tools to become independent life-long learners.

We can achieve this together through:

Read Write Inc, a programme to help to your child read at school
Encouraging children to develop a love of books by reading to them daily, at home and at school
Giving children access to a wide range of books at school and at home.

A range of activities to develop oracy skills.
Shared, guided and individual reading and writing activities with a focus on spelling, punctuation and grammar.
Spelling.
Genre work – Non-fiction:

Reports – reading and writing reports.
Procedural writing – reading and writing instructional texts.
The first few weeks of the summer term will focus on preparing your child for the National Reading Test.
Mathematics – 
Mental Maths strategies
Number work – place value (hundreds, tens and units), mental addition and subtraction. Multiplication and division.
Reasoning, problem solving and algebra.
Measurement
Data
Fractions, ratio and proportion.
Shape
The first few weeks of the summer term will focus on preparing your child for the National Procedural and Reasoning Test, which will cover all of the mathematical skills above.
History – 
Our topic this term is The Celts, the children will be completing a range of activities to develop their historical knowledge and skills as well as their Literacy, Numeracy and digital skills.
Useful websites: 
https://www.theschoolrun.com/homework-help/celts
http://www.primaryhomeworkhelp.co.uk/celts.htm
Dance is the focused area for this half term.
PE day: Friday
Please make sure that your child has appropriate kit for PE – t-shirt and shorts or tracksuit and trainers.
Homework – your child will have homework which is set on Active Learn, TTRockstars and on HWB.
Reading books will also be sent home when your child has been listened to. We must emphasise the importance of reading at home with your child, your support really does help their learning.|
National Tests will be carried out in May – please help your child to become familiar with the format of the tests (some practise questions will be sent out as homework).
Just a reminder… (most of you know this already!)
School starts at 8:50am (doors are open to pupils from 8:40am) and school ends at 3:20pm. As we are encouraging independence, please say goodbye to your child at the green gate so they can enter the class alone.
As doors close at 9am, if your child is late or has a medical appointment, please report to the office and a member of staff will escort your child safely to class.
Any pupils needing to be collected early for medical or dental appointments need to be signed out on the pupil signing out register before leaving the premises. This is to ensure safety of all our pupils.
Where possible, could you please ensure that staff are informed in advance if anyone else will be collecting your child.
If your child is ill or unable to attend school for any other reason, please could you inform the office.
Dinner money – This should be paid using the online ParentPay system. If you are unsure about this process, please feel free to ask staff for help.
As always, we believe it is very important to involve you in your child's learning and look forward to continue working with you to help your child enjoy their learning experience this year. If you have any questions or concerns, or if there is anything we can help you with, please don't hesitate to ask.
Home Learning :

Pupil login required                             Pupil login required
Pupil login required
Click on the icons to follow a link to the websites. If your child has forgotten their login details, please do not hesitate to ask.
Useful websites: Try these websites for learning opportunities and developing Digital Competencies
https://www.natgeokids.com/uk/#totem
https://www.scholastic.com/teachers/student-activities/
http://www.learninggamesforkids.com/
https://www.activelearnprimary.co.uk